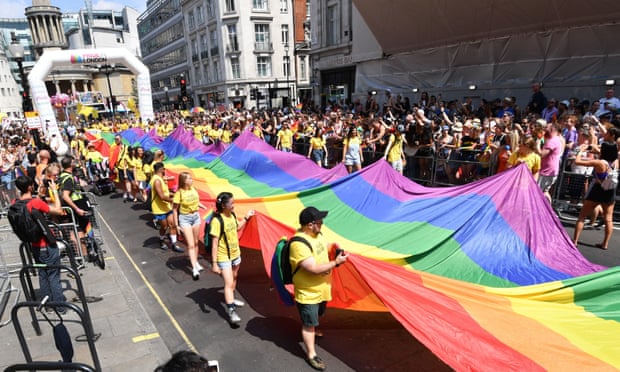 John Stillwell/PA/Guardian | r
30,000 marchers – and uncounted onlookers – braved the record London temperatures yesterday to take part in a sunny Pride March. As usual the march was surrounded by controversy. As many as 50,000 people applied to take part in the march, but a cap was placed on the numbers marching.
To mark the 70th anniversary of the National Health Service, groups from the health service were prominent in the parade.
There was a protest by a group of lesbian anti-trans activists who were allowed to march. There was also a separate "Black Pride" event on the same day.
https://www.theguardian.com/world/2018/jul/07/london-pride-parade-lgbt-30000-march-huge-crowds-line-route
https://www.bbc.co.uk/news/newsbeat-44725126